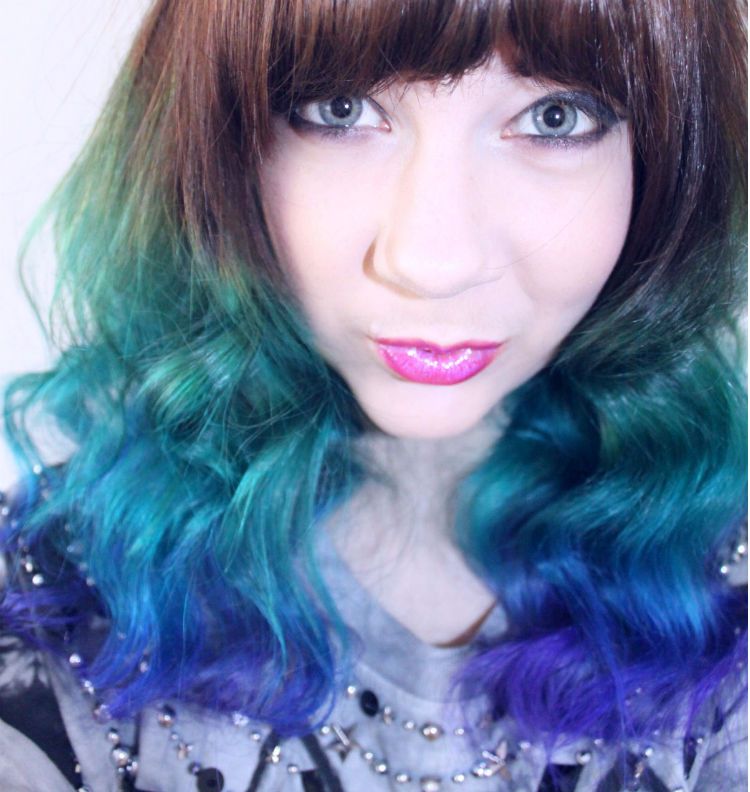 twenty-three | ldn, uk | definitely going to hell, but with all the best stories to tell
I live in the city that never sleeps with a life that never sleeps. This is my little corner of the Internet. I also do a bit of djing.
The chances are you're here because you want to read about beauty and fashion - fair play to you, I couldn't agree more. My blog was nominated in 2011 and 2012 for the Cosmopolitan Best Established Beauty Blog and is proudly part of the adVICE - VICE Media agency. I can't promise you the most technical advice but I can advise you what I know and always will continue to do so. In 2012 I designed and released my own lipstick with Rockalily London.
I want to bring you the best and hottest information straight out of the beauty world. I want to share my style and fashion with you, to show you what clothes are rocking my world at the moment. I might even throw in some of my music recommendations too - seeing as I spend most of my days listening to brand new bands and remembering the old classics.

I'm not a conventional beauty blogger. My hair changes most weeks. My face just as much. I hope I can inspire you to be creative, to be individual and to be proud of you. Makeup, hair and clothes are just freedom of expression. You're about to read how I express mine.
So, click on that home button and get involved with The London Lipgloss.
@londonlipgloss
disclaimer.
PR and Brands
If you feel your product is something I will love and want to share with my readers, get in touch with me on the email above
.
Due to the honest nature and general vibe of my blog I don't publish press releases or press photos as a singular post but rather take my own photographs and publish all my own words based on your materials.
I will only accept products I deem relevant to my blog and things I am excited about/interested in and I cannot guarantee a review of everything. I also work full time and this is what I do on the side so please be patient with me - I promise I will get back to you as soon as I can.
The London Lipgloss has a fast growing readership and expands each day with a large amount of hits to the site.
Indie Brands
Please don't hesitate to get in touch with me to tell me about your indie brand if you think I will like it - I love to support and welcome indie makeup and fashion brands to my blog and will probably purchase your product. Check out an example of that here:
'rockalily london'
Readers
Every single image unless stated on this blog are taken by and copyright of The London Lipgloss and are not to be republished anywhere without prior consent.
I disclose at the bottom of each post if a product was sent to me by PR or whether I bought it myself and you will occasionally see advertorials from my partnership with VICE. I also have monetized links scattered throughout the blog courtesy of Skimlinks.