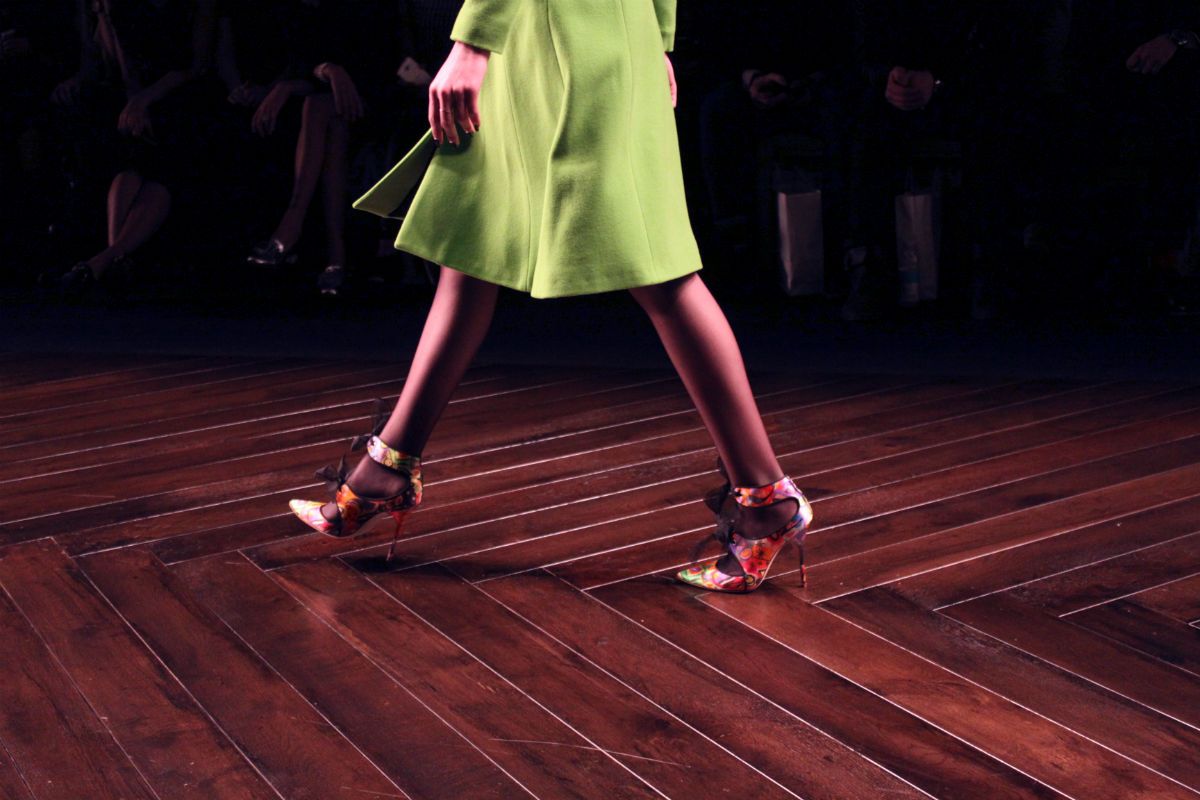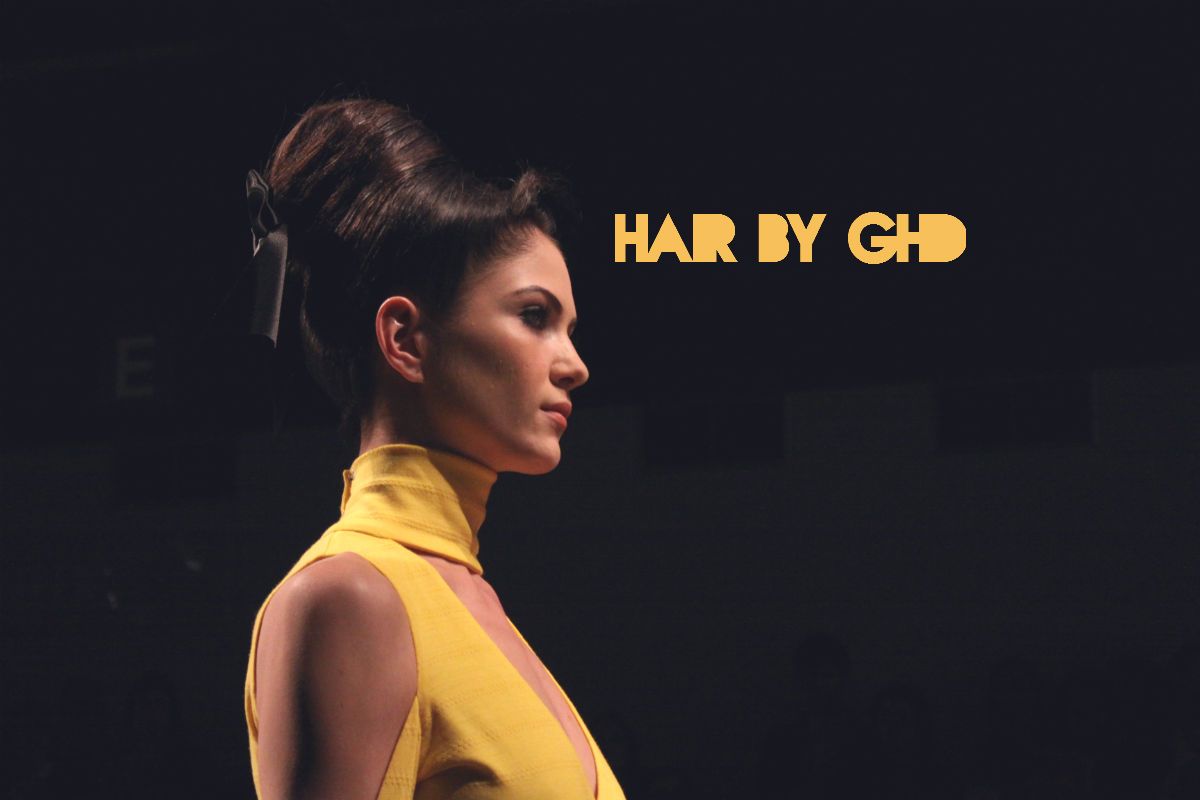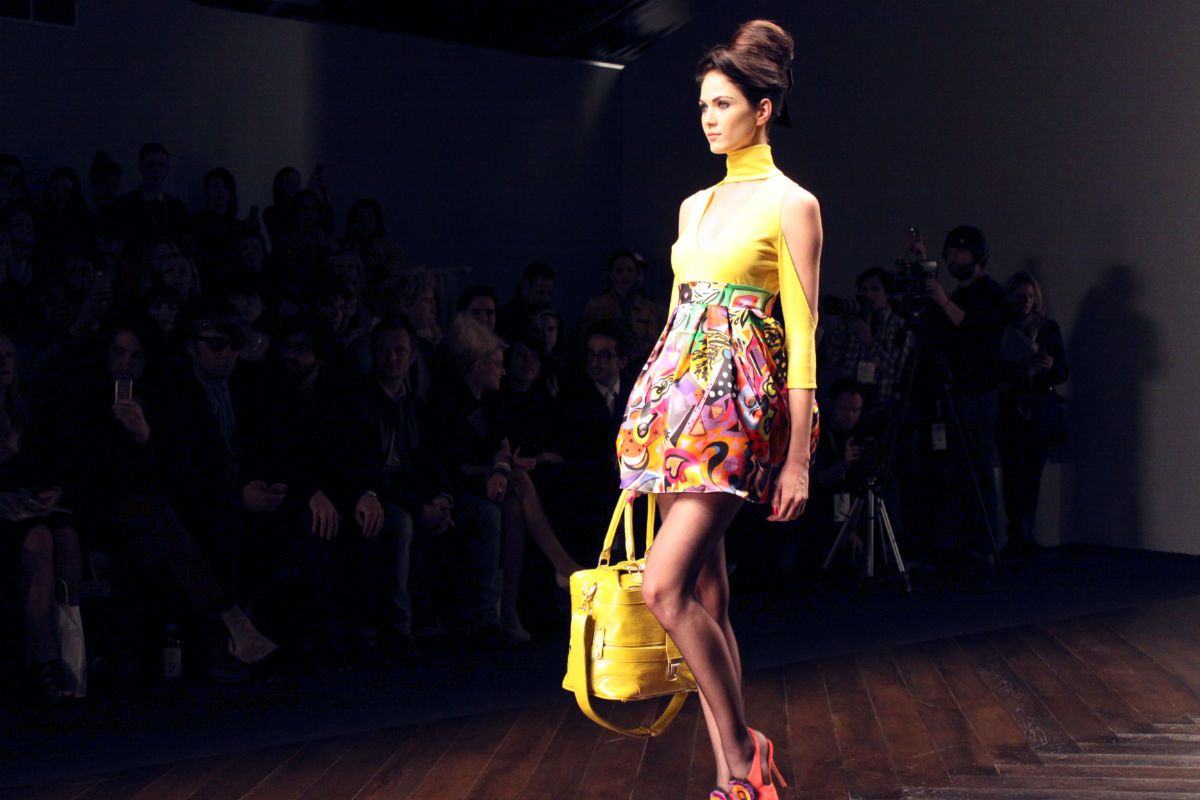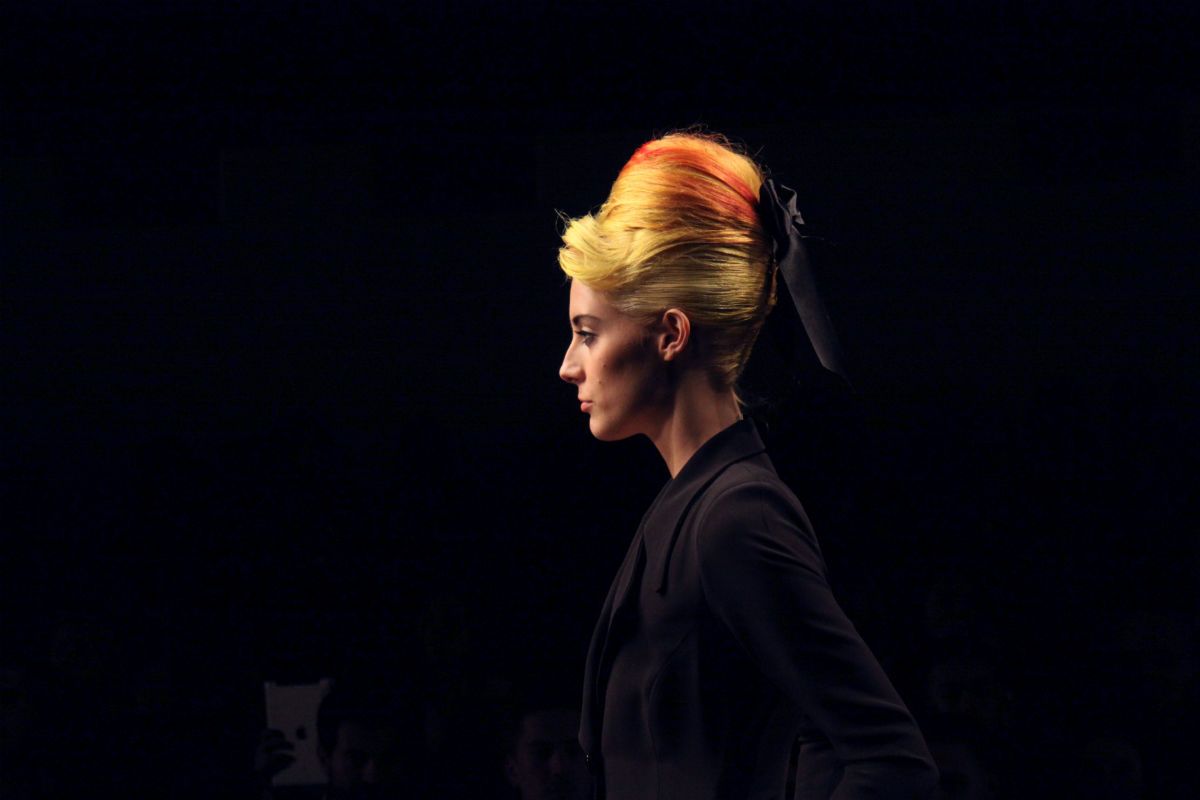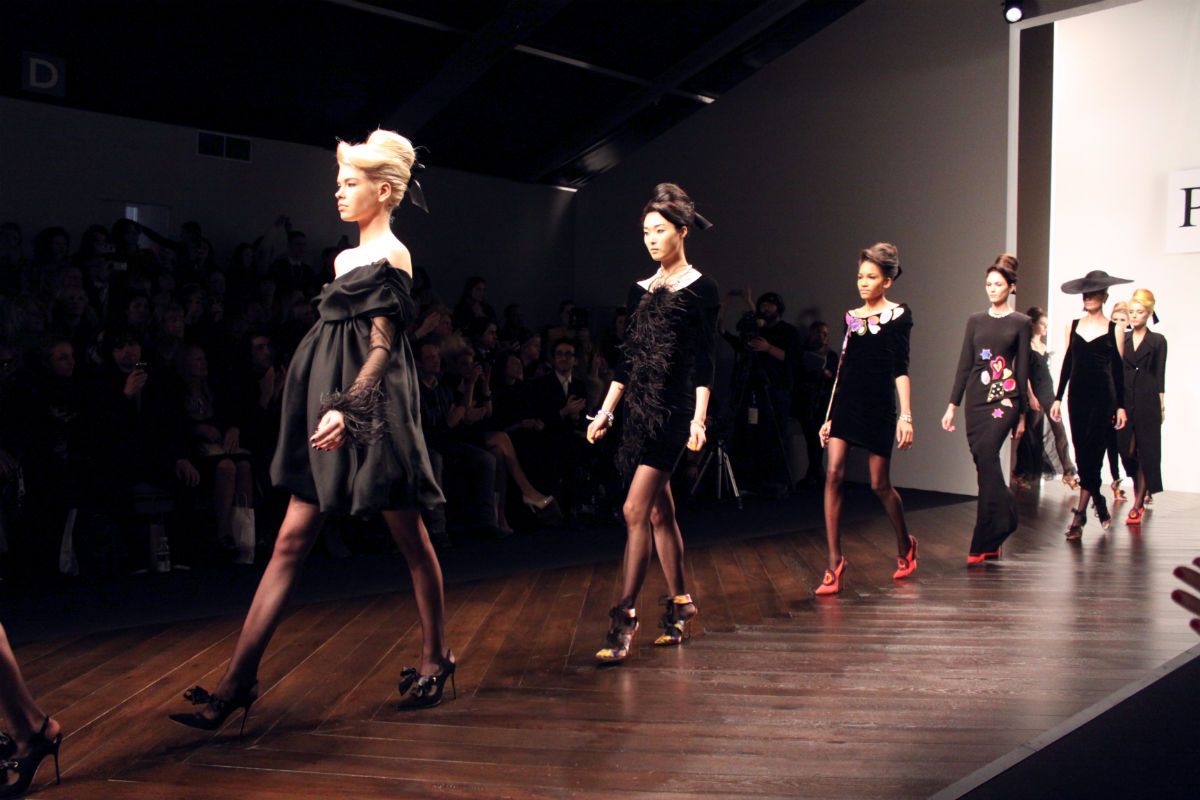 the PPQ catwalk show at london fashion week a/w13
ticket courtesy of glaceau vitamin water - the official drinks supplier to lfw
PPQ is always a show that never runs on time. Fashionably late as ever, this season the models took to the catwalk over 45 minutes late, owing in part due to Caroline Flack allegedly turning up with one (or five) too many friends in tow. Shambolic, hectic and busy - it wouldn't ever begin no other way. Luckily for me, Glaceau Vitamin Water spoiled me with a few tickets to some LFW shows this season, FROW at PPQ being one of them. I sat with the delectable Millie from
It's a LDN Thing
and we waited in anticipation for what Percy Parker and Amy Molyneaux of PPQ had in store for us this season.
It kicked off with a bang and explosion of colour. Bright yellows, oranges, pinks, purples and blues graced the triangular wooden catwalk at London this season and it was a swirl of sixties girl about town. The hair for this show had been done by ghd, and a few models even had their hair adorned with yellow and orange highlights all over to create a bold statement. They all very much had the same reoccuring theme though, the sixties volume updo is very much back
in
, girls.
PPQ's collection was entitled Bizarre Bazaar and it definitely seemed to fit the title. The clothes jumped from crazy colourful prints to puffball all black dresses. The faces were all uniformed, brought together by Stila's creation of the classic winged eyeliner.
My favourite part of the whole show however was the gorgeous Manolo Blahnik shoes. The colourful ones had "P" and "Q" on the left and right feet! The black ones were to die for and if any boy would like to buy me a pair... drop me a message or something ;).
I really enjoyed watching the PPQ show this season, sitting FROW alongside Sophie Ellis Bextor, Peaches Geldof, Kate Nash and Jodie Kidd etc is always a highlight! What do you think of the PPQ sixties revival? How gorgeous are the shoes and accessories? Do you like this style?