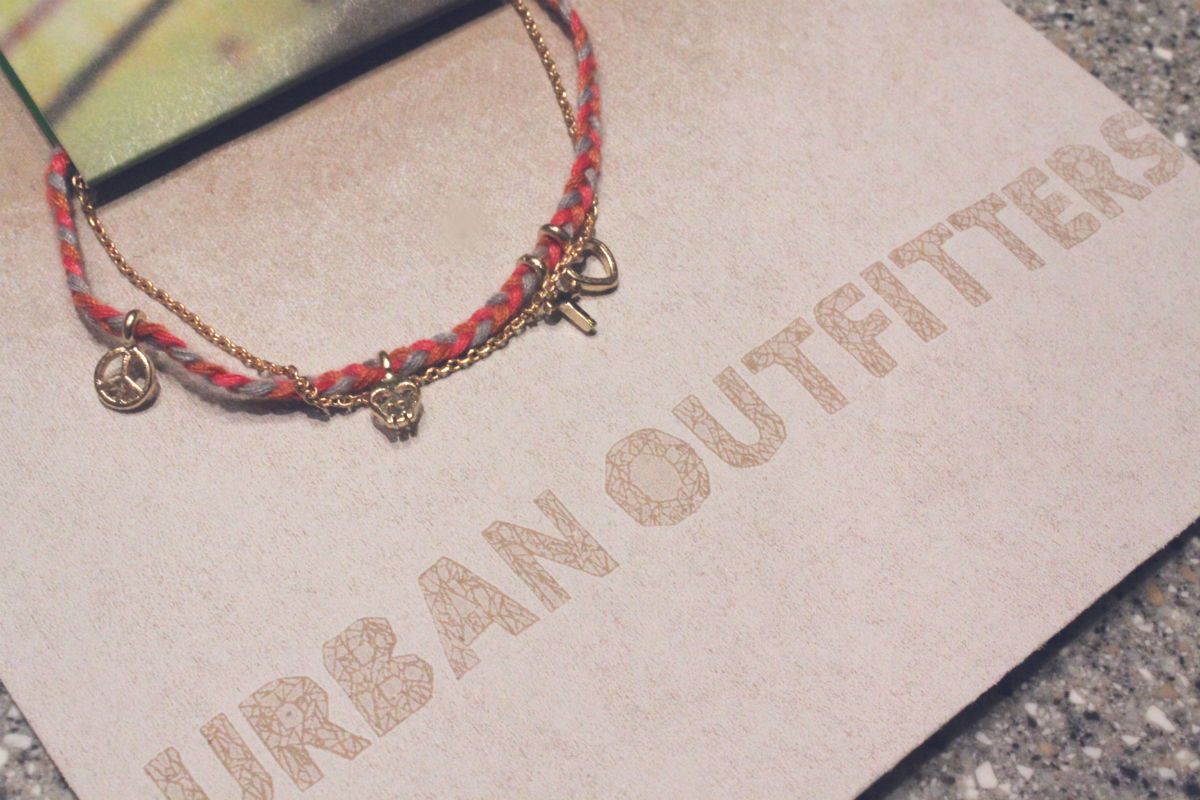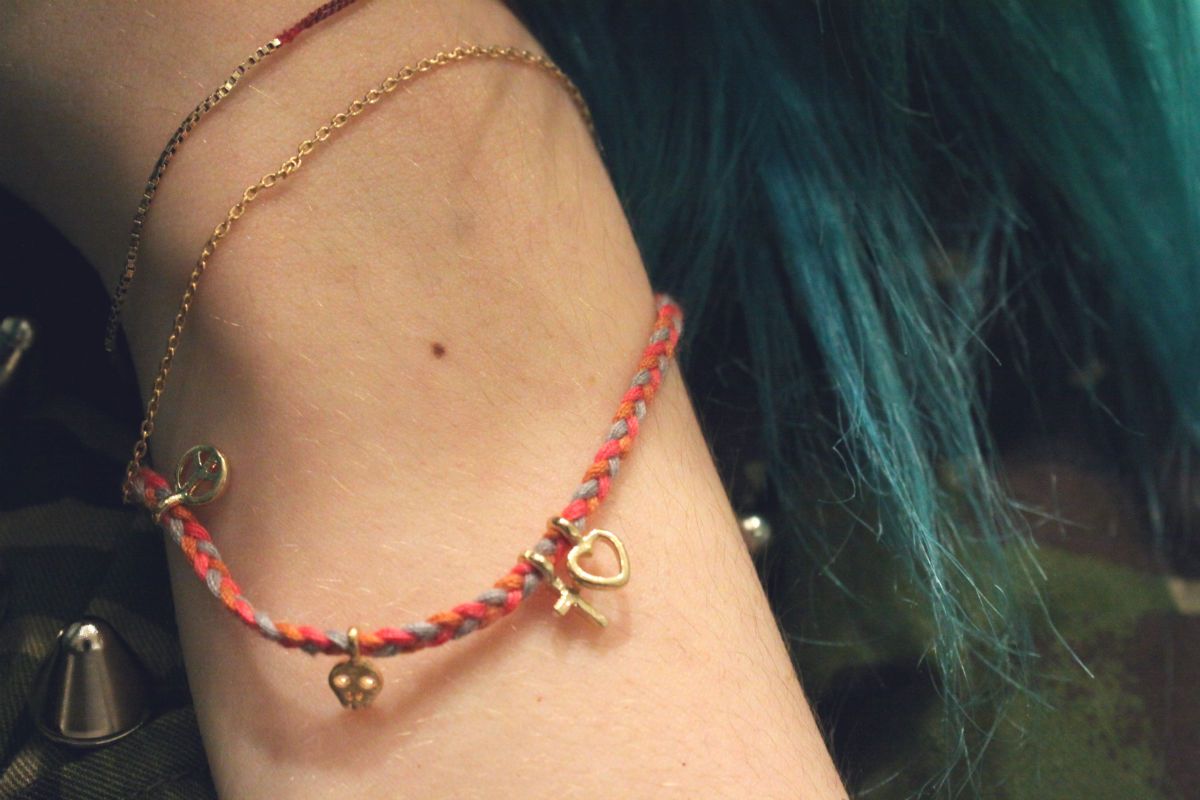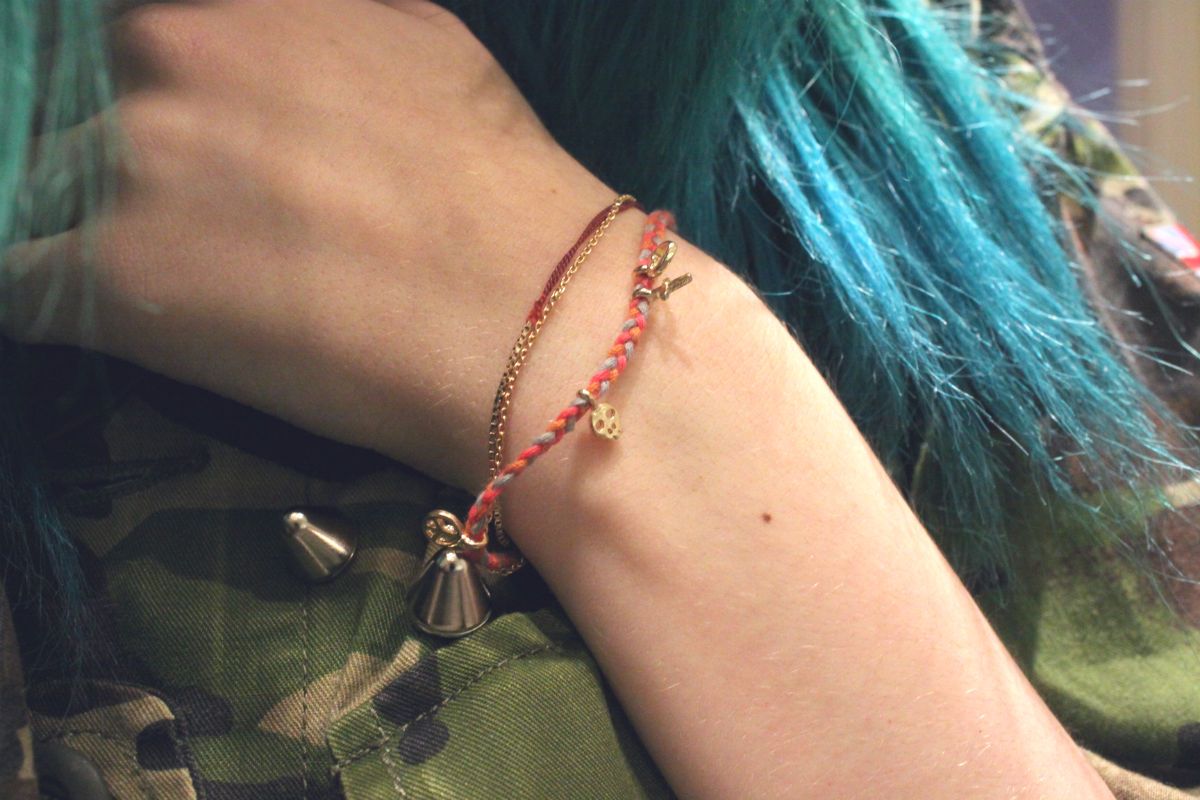 wahhhh so cute!
I'm such a fan of dainty little jewellery. I don't really do chunky things around my wrists - I love big bold statement necklaces but round my wrists I just find chunky things annoying! I think it's definitely a personal preference thing isn't it! I have tiny little baby wrists too, so big jewellery often looks silly on me, even if I do really like it. However, when shopping in Urban Outfitters the other day I almost squealed to joy at a rack covered head to toe in gorgeous dainty little jewellery.
I'm a big fan of Urban Outfitters jewellery, but I do find it a little overpriced usually. The amount of times i've gawped at a necklace in there, fallen in love with it and then turned the tag over to see its about £30 has made me weep relentlessly for years. So, viewing their pretty bracelet rack went a little like this: "omg LOOK at doez bracelets!!!" "oh no i bet they're a million pounds" "FOUR QUID?! WIN!!" Okay so it was four quid in the sale, but it was only eight to begin with, which you know what - I don't think really is that bad. I think if I was smart enough I could probably make a little bracelet like this, but the little charms got me - dat skull!
So just a short and snappy post for you about my new love from UO. Hipster heaven!
You can grab one of these bracelets just like mine for £4 from Urban Outfitters.
What do you think of dainty little jewellery? Are you a fan of Urban Outfitters, or do you think it's overpriced - especially the jewellery? What's your favourite kind of bracelet?
Love, Zozo
x
Disclaimer: I paid for this with my own money.