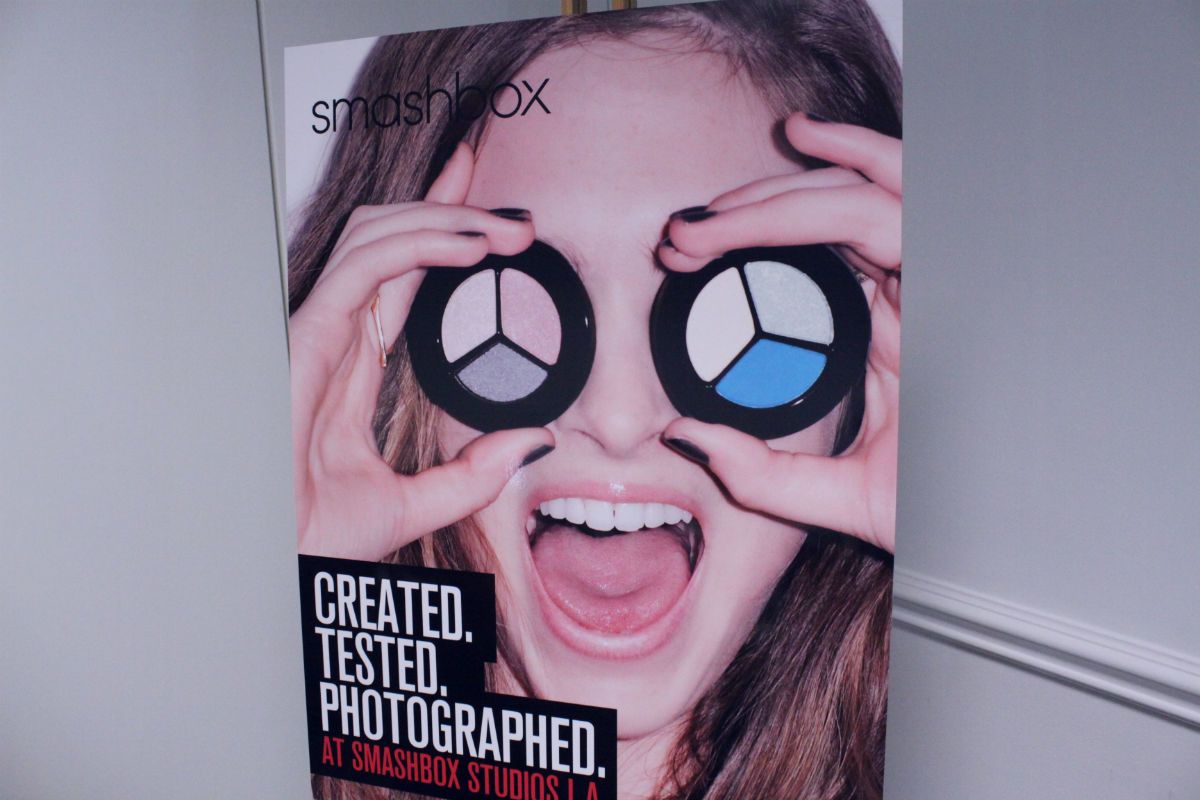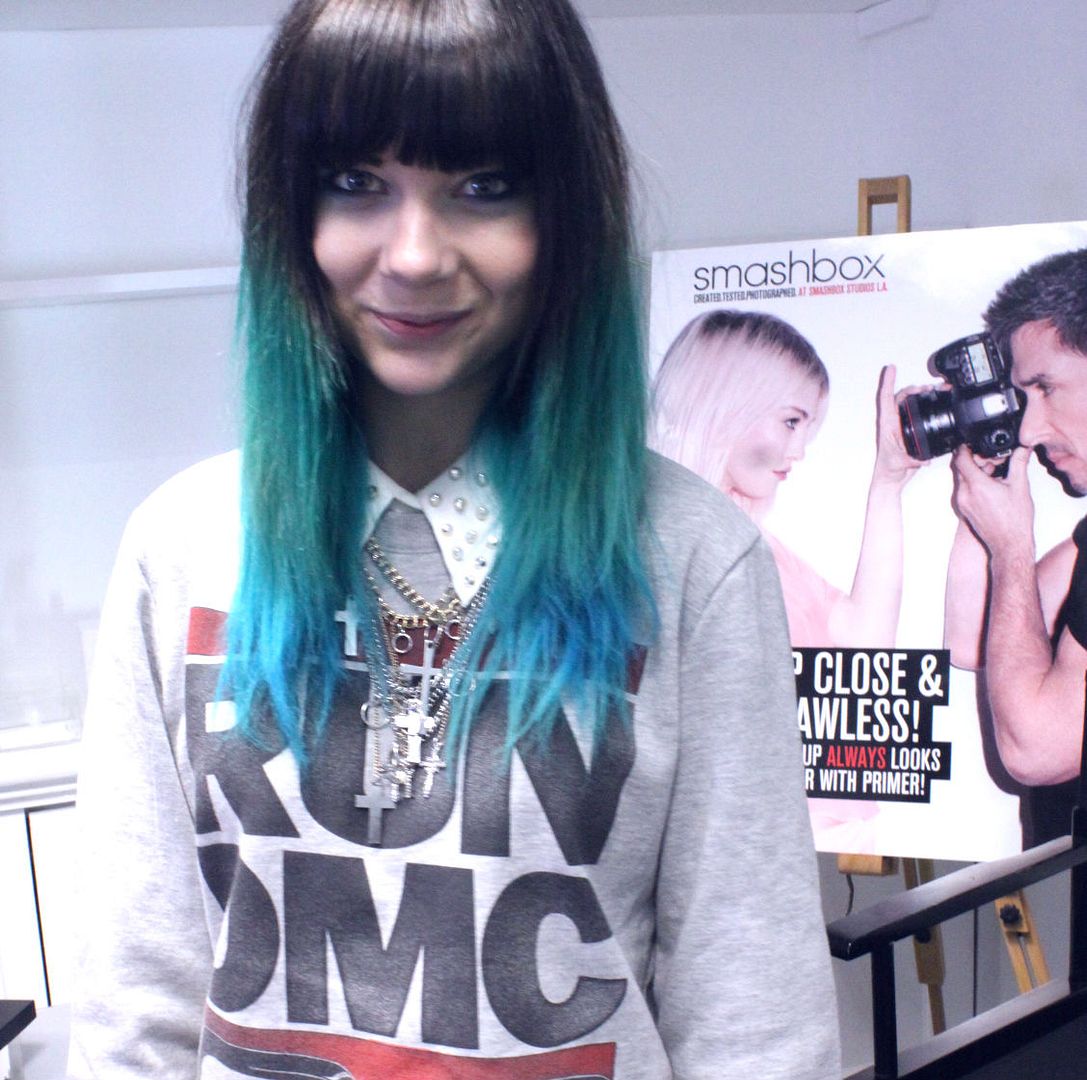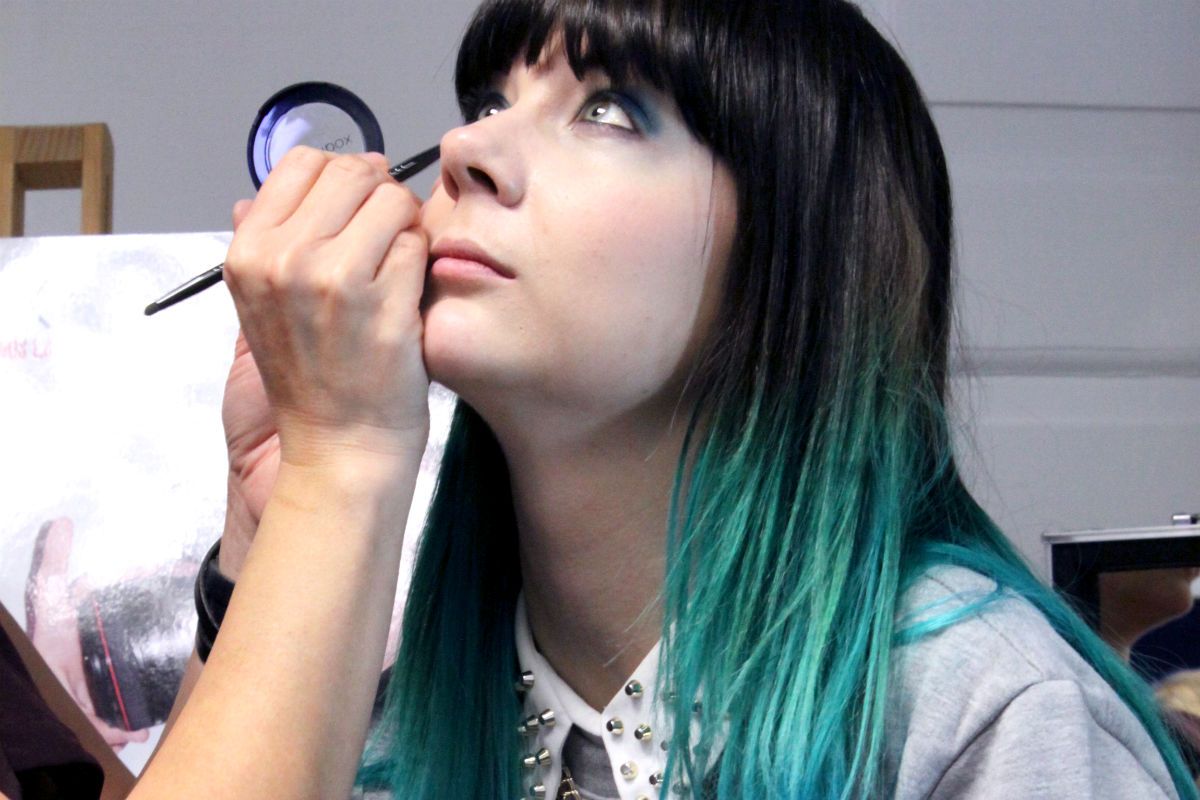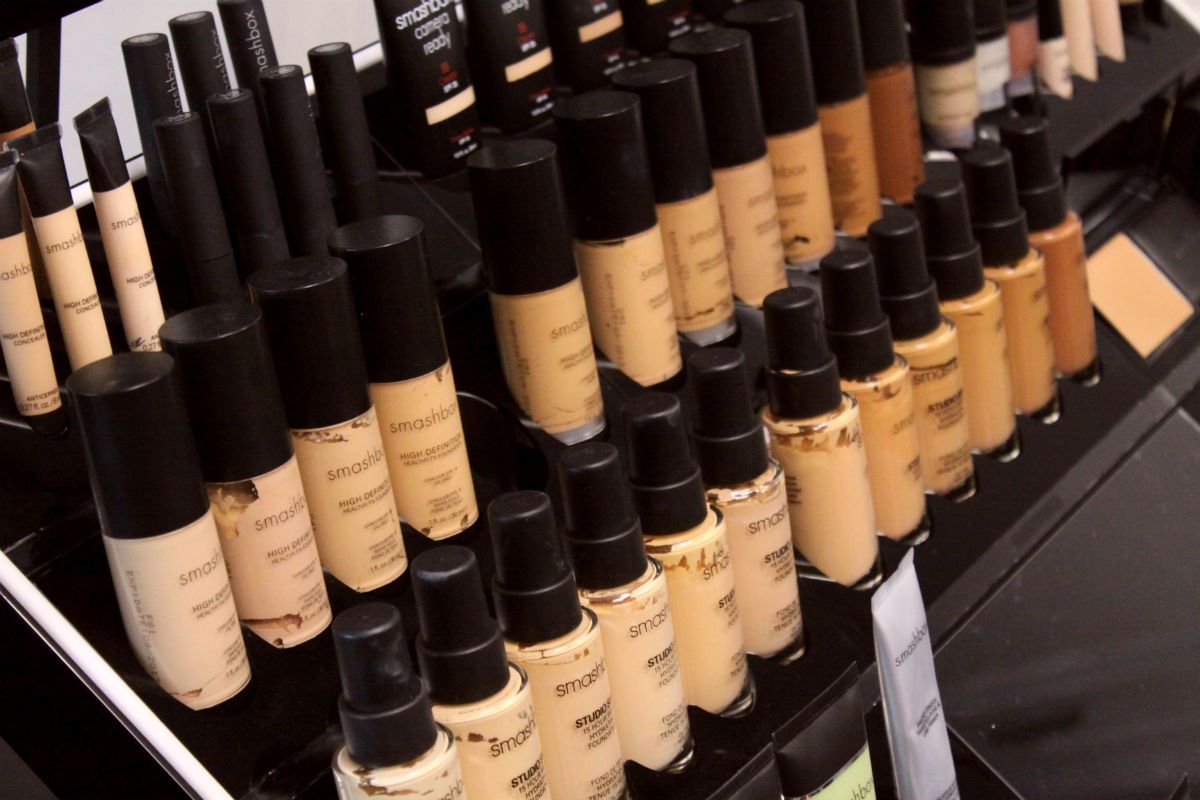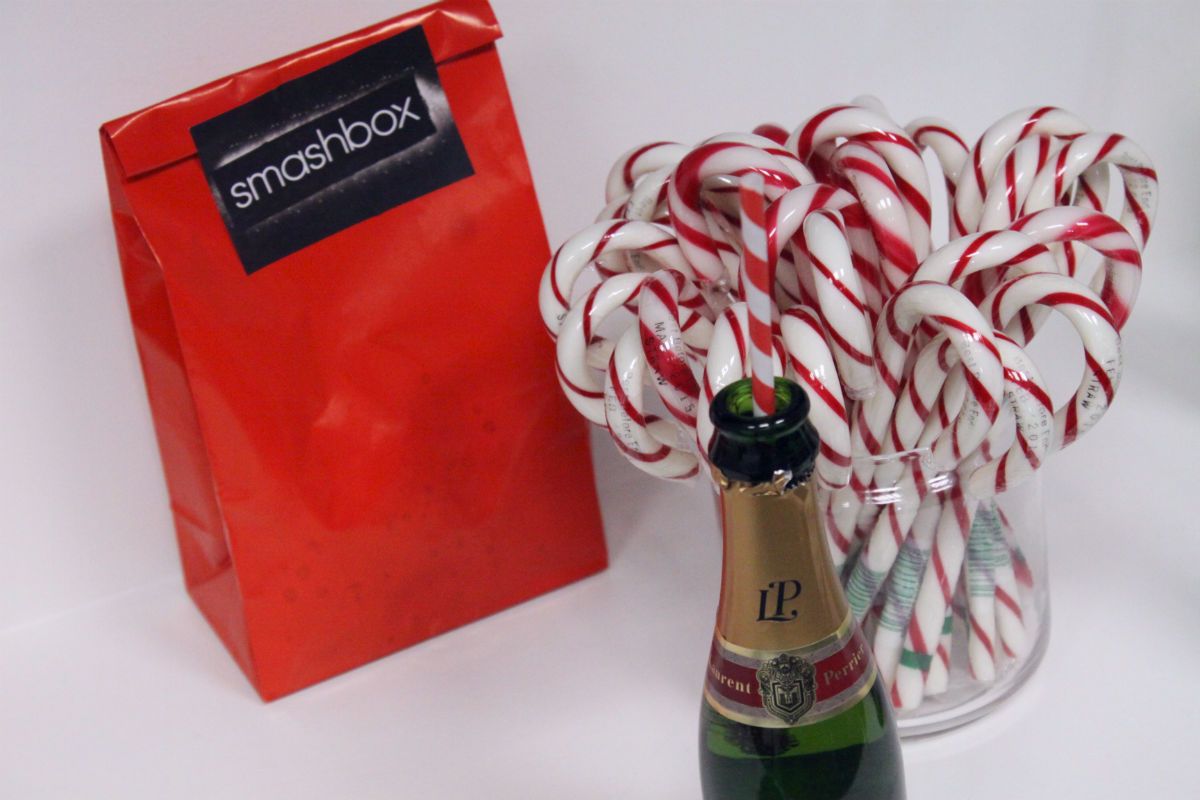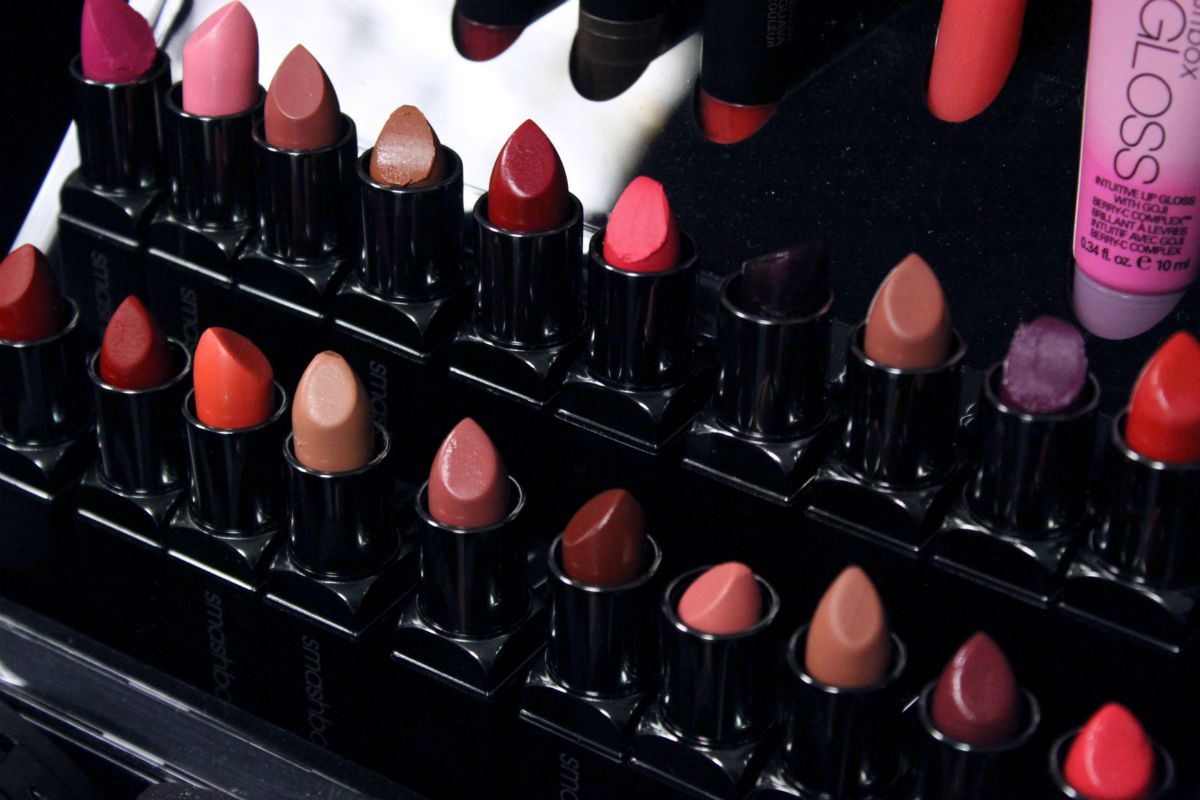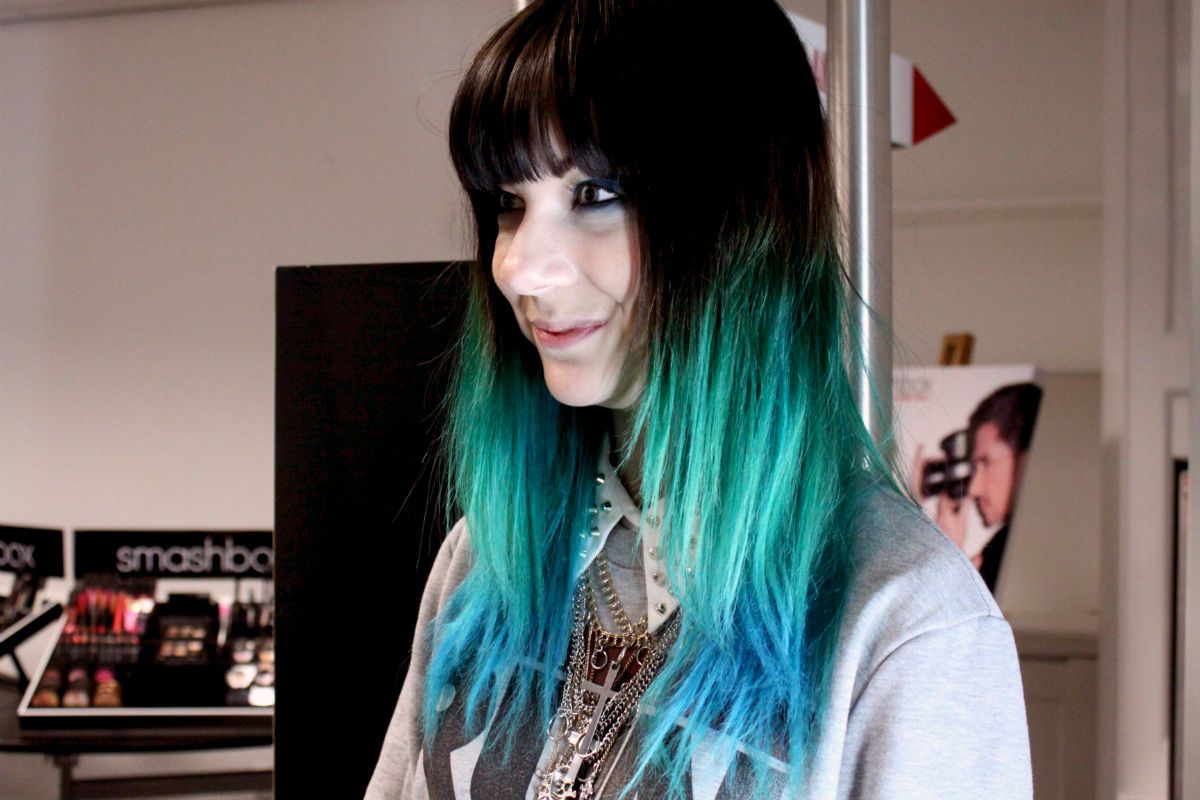 blue smokey eyes to match my hair by smashbox cosmetics
Last month I popped down to Smashbox HQ for a quick lesson in not being afraid of wearing blue on my eyes, despite having a lot of blue on the rest of my head. I also got to learn a little more about Smashbox, as it's one of those brands that despite having been in the UK for a few years is still under most makeup junkie's radars. I have only tried a couple of items from Smashbox, so I was really excited to get my little paws on their goodies and smoosh it all up and have a good play.
Luckily for me, Janine Bird - Make Up Artist for Smashbox - was ready and waiting to give me a little makeover Smashbox style. She set about getting to work and created me the most beautiful blue smokey eye, something i'd not normally try at home! She used their
new Photo Op Trio Eyeshadows
and gave us a whole bunch of fab tips. Here's one; when creating a smokey eye, use the colour you want to be the most prominent all over the eye first. So here we wanted the bright blue, so she got stuck straight in with the bright blue and applied it all over the eye. She then darkened the style accordingly. Pretty neat huh? She also used their fab
Waterproof Shadow Liner
pencils that don't budge all night - they were soft and creamy and came in a whole bunch of awesome shades.
I really like Smashbox, I think the branding and the general look and feel of it is a little bit of NARS meets Bobbi Brown - it's got that cheeky, saucy modern edge to it but also stays very classic and has a good mix of neutral and bright shades. It's not horribly overpriced, and is a great starter, a bit like MAC, for a young girl looking to venture into more high end makeup, as well as being a fab all round versatile brand for a make up artists kit.
Smashbox is available in Boots and you can check out the range here.
What do you think of Smashbox? Has it slipped under your radar too or is it a fave of yours? What do you think of their products? Do you like the look Janine created on me? Blue da ba deeee..
Love, Zozo
x
Disclaimer: I was invited down to Smashbox as a guest of theirs at a launch event last month.